Williamsburg Plumbing, Heating & AC Repair
You Don't Have to be a Genius to See that Einstein's Is the Best!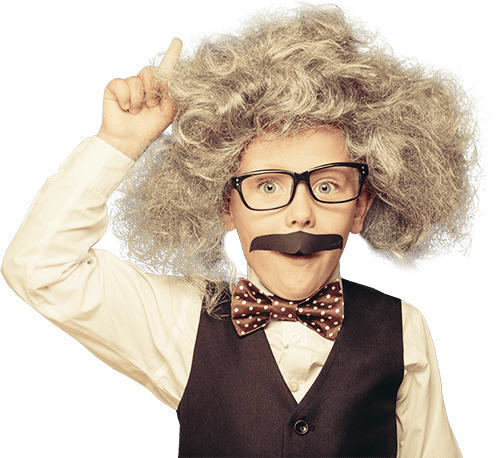 At Einstein's Plumbing & Heating, Inc., we pride ourselves on making our Williamsburg plumbing, heating, and AC repair services affordable for everyone. That's why we keep our rates competitive, and offer financing options to suit a range of budgets. We also believe strongly in convenience, which is why we set a three-hour window for all our service appointments. Our highly-trained, background-checked, and drug-tested plumbers and HVAC techs understand your time is valuable, and would never keep you waiting around unnecessarily. We are proud to offer multiple specials and coupons, and by signing up for our maintenance program today, you can get extra perks, including priority scheduling, 15% discounts, and free estimates. And on top of all that, we are available for 24/7 emergency service, so you never have to worry about scrambling to find quality heating, cooling, or plumbing repairs when you need them most. Call today to schedule an appointment, and discover why customers love our Williamsburg HVAC and plumbing pros for yourself.
For dependable plumbing, heating, or air conditioning service in Williamsburg, give Einstein's Plumbing & Heating, Inc. a call at (718) 215-9664.
Cool Williamsburg AC Repair
It's fair to say that Williamsburg, Brooklyn is one of the coolest neighborhoods in the world. But you know what's not cool? Going without AC during a heatwave. That's why our skilled HVAC team offers repairs for a range of cooling systems, including ductless units. Make sure your house or apartment is prepared for when the temperature starts to rise, with AC maintenance designed to keep your equipment working better and lasting longer. And if you do need to replace your system, our experts offer a range of energy-efficient AC units that may actually SAVE you money on cooling costs over time. Call today to schedule air conditioning repairs in Brooklyn today, and experience the level of cool that you deserve.
You may want to repair your Williamsburg AC system if:
Your air conditioner is not providing enough cool air
Your air conditioner is making strange noises/emitting strange smells
Your air conditioner frequently cycles on and off
Your air conditioner is leaking
Your energy bills keep going up while your air conditioner's performance keeps going down
Hot Williamsburg Heating Repair
You probably pay a pretty penny to live in your Williamsburg home, and while every cent is worth it, you deserve to get the most out of that home with working heating equipment. At Einstein's Plumbing & Heating, Inc., we provide Williamsburg heating repair and replacement for furnaces and boilers alike (as well as ductless heating systems.) Even if you do not use your heater for most of the year, you're definitely going to want access to it as soon as the winter rolls around. That's why it's important not to neglect heating service. Our HVAC techs are equipped with all the latest tools and technology to provide comprehensive system maintenance. We make it easy to install a new system with top-of-the-line equipment to suit whatever your property needs. And thanks to our fully stocked service trucks, we are able to complete most of our heating repairs in one day, allowing you to get back to your normal schedule as soon as possible.
Call now to schedule heater repairs in Williamsburg if:
You see yellow flames burning instead of blue flames
Your heating unit is leaking
Your system is over 15-years-old
Your heater is emitting nasty smells/you are experiencing poor indoor air quality
You are experiencing thermostat problems
Your system frequently cycles on and off
Your energy bills keep rising.
Your Local Williamsburg Plumbing Experts
Did you know that at Einstein's Plumbing & Heating, Inc., all of our Williamsburg plumbing repairs are guaranteed for one year? On top of that, we offer five-year guarantees on water heaters with ten-year guarantees on the tanks. We also offer services for all major plumbing equipment, from your kitchen to your bathroom. And with over 35 years of experience in the industry, there's no better company to call for all your Williamsburg plumbing installations, repairs, replacements, and maintenance services.
Remember, you need working plumbing from when you get up for your morning shower till the time you brush your teeth before going to bed. Functioning plumbing is the reason we are able to get potable drinking water, and remove toxic wastewater, so don't hesitate to deal with plumbing problems. Call our Williamsburg emergency plumbing company 24/7 for repairs, and make burst pipes and overflowing toilets a concern of the past.
Call today for Williamsburg plumbing services including:
Plumbing Repairs
Plumbing Installations
Water Quality Services
Drain Cleaning Services
Water Heater Services
Tankless Water Heater Services