Sewer & Drain Cleaning in Brooklyn
Comprehensive Cleaning, Repair & Installation
Many people don't realize just how much they rely on their plumbing system until they experience the inconvenience of a smelly, blocked drain or a backed up sewer system. When it gets to that point, it's important to get a reliable plumber on the job fast. At Einstein's Plumbing & Heating, Inc., you can rely on us for just that!
Why Choose Einstein?
24/7 emergency service & same-day scheduling
Punctual service team dispatch & arrival times
Competitive pricing, coupons & discounts
Professional, fully-licensed plumbers
Freeing Your Drains from Stubborn Clogs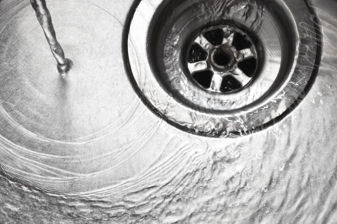 If you notice that your tub or sink is slow to empty or the water is not going down at all, this means that you have a clog or blockage in the drains. No matter how tempting it is to just get a store-bought chemical cleaner, we strongly advise you against this. Commercial drain cleaners, while effective for short-term results, are highly corrosive and can cause more damage to your pipeline. You can also expect the clogs to come back in just a few days or weeks.
For long-term drain clearing solution, turn to Einstein's Plumbing & Heating for expert drain cleaning in Brooklyn. We can get rid of even the most stubborn clogs without causing any damage to your pipes. Using only the safest and most advanced methods in drain cleaning, our expert plumbers ensure free-flowing drains that last.
Professional Sewer Line Repair & Replacement
Multiple clogged drains and sewage backups are two of the most common telltale signs that there is something wrong with your sewer line. Once you encounter this at home, enlist the help of our Brooklyn plumbers right away. We can thoroughly inspect your sewer using video camera technology to accurately identify the problem. Whether we determine that your sewer line is in need of cleaning, repair, or replacement, our local plumbing team can get the job done right with as little disturbance as possible to your property and day-to-day.
Call Today to Schedule Service!
You don't have time to waste when it comes to fixing your plumbing, so be sure to make your next service call to Einstein's Plumbing & Heating. Serving clients throughout New York City, we have earned a shining reputation for our punctuality, professionalism, and quality workmanship and have received numerous glowing reviews from our past customers.
Experience the difference - call our Brooklyn plumbers at (718) 215-9664!