Park Slope Plumbing, Heating & AC Repair
Call Einstein's Plumbing & Heating, Inc. for Genius Home Services!
Welcome to Einstein's Plumbing & Heating, Inc. When it comes to Park Slope plumbing, heating, and AC repair, we have everything you need. From leaky air conditioners to heaters that cycle on and off to drains that just won't unclog, you can count on our home service pros to get the job done right. We set three-hour windows for our services, so you never end up waiting around all day for someone to show up. We also offer same-day appointments, in case of emergencies. And with guaranteed repairs for up to a year, plus five-year guarantees on water heaters with ten-year guarantees on the system tanks, it's scientifically impossible to get a bad deal when you call Einstein's Plumbing & Heating, Inc.!
Expert AC Repair in Park Slope
If you've lived in New York for enough summers, you know just how hot this city can get. Fortunately, our Park Slope air conditioning repairs at Einstein's Plumbing & Heating, Inc. are fast and efficient, in order to get your system up and running again ASAP. We have seen it all when it comes to AC units, from coils to clogged pipes, and our Park Slope HVAC technicians are equipped with the tools and technology to solve it all. We're also familiar with all the industry-leading makes and models of equipment on the market, so your home never receives anything less than the best. And with fully trucks to take care of AC issues on the spot, you'll never have to worry about heatwaves for long withEinstein's Plumbing & Heating, Inc. on your side.
Call today for Park Slope AC repairs if:
Your home isn't as cool as it should be
You hear noises coming from your AC system
Your energy bills keep going up
Your system cycles on and off frequently
Your system is leaking or has experienced visible damage
If your AC refuses to turn on altogether, it may be time to consider an upgrade. Fortunately, we also provide Park Slope AC installation and replacement for all the industry-leading systems, including ductless units. And with maintenance options designed to keep your system energy-efficient, you'll always be able to get the most out of your warranty with Einstein's Plumbing & Heating, Inc.
Efficient Park Slope Heating Repair
Einstein's Plumbing & Heating, Inc. is proud to be able to provide heating repairs in Park Slope for both furnaces and boilers. If there's one thing that matches New York's hot summers, it's the cold winters—which are felt just as deeply in the Brooklyn area as anywhere throughout the city. You probably put in a lot of work to be able to live in this neighborhood, so don't settle for less when it comes to comfort. Call our HVAC experts right away if you notice any heating malfunctions, and let Einstein's Plumbing & Heating, Inc. keep you warm all winter long.
Contact us for Park Slope boiler repairs and furnace repairs if:
There is cold air coming from your system
You can smell natural gas coming from the heater closet
There are loud noises coming from your system
You are experiencing thermostat problems
Your system is taking a long time to warm your space
In addition to Park Slope furnace repairs and boiler repairs, we also offer Park Slope heating installation. Call today to upgrade your heater to a newer, more energy-efficient model, and don't forget to schedule annual maintenance to keep your system in peak condition.
Fast & Affordable Plumbing in Park Slope
Few things are more frustrating in your home than a clogged drain or a leaky faucet. Your plumbing system is vital for bringing in clean drinking water and getting rid of toxic wastewater, which is why if it is malfunctioning, it is important to hire a plumber you can trust. Fortunately, at Einstein's Plumbing & Heating, Inc., our Park Slope plumbing replacements and repairs are backed by years of experience. No matter what your system needs, we are ready to back up our work and make sure you get the best fixtures and devices available. And as background-checked and drug-free technicians, you can always trust our Park Slope plumbers to meet your needs.
We offer Park Slope plumbing repairs, installations, and maintenance for:
Drain lines
Garbage disposals
Gas lines
Faucets
Sinks
Water heaters
Tankless water heaters
Toilets
And more!
E = Everyone Hire Einstein's Plumbing & Heating, Inc.!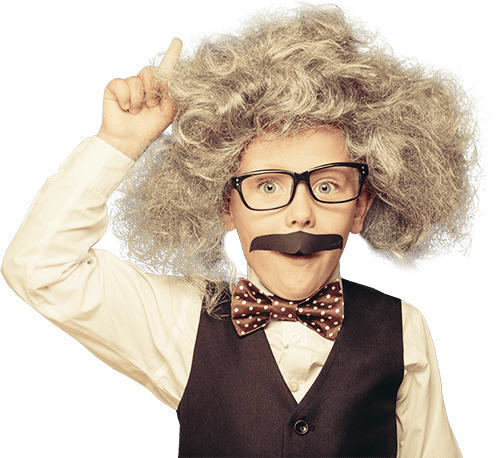 ​When you Hire Einstein's Plumbing & Heating, Inc. for any of our Park Slope plumbing and HVAC services, you get access to all of our specials and discounts. We keep our rates competitive, and with priority scheduling, additional discounts, and free estimates through our maintenance program, we have now made it easier to save on services than ever. Best of all, we are available for 24/7 emergency repairs, so you never have to worry about heating, cooling, or plumbing disasters ever again!