With many different options on the market, it can be difficult to know what your air conditioning options are. Ductless AC systems offer a number of great benefits. If you're interested in switching to a ductless air conditioning system, here's a quick breakdown on some of the many benefits you should consider.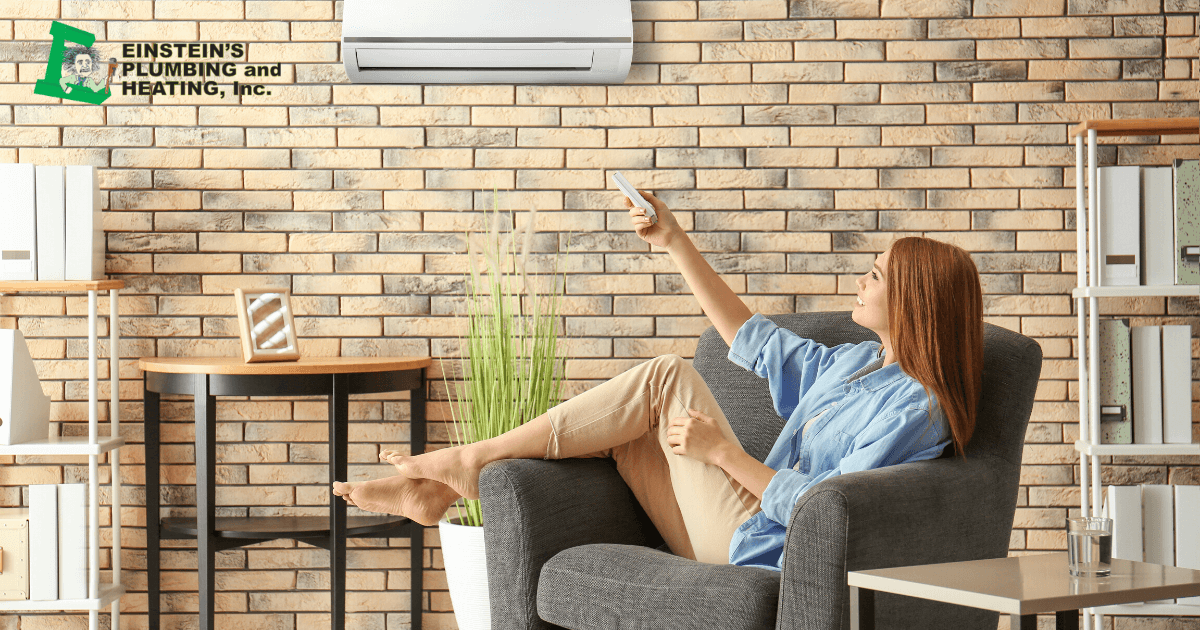 Advantages of Mini-Split Systems
Easy to Install. A ductless air conditioning system is just what you thought — an air conditioner with no air ducts. These systems consist of an indoor and outdoor unit connected by electrical wiring and refrigerant tubing. Overall, ductless systems are very easy to install, only requiring a hole in the wall to connect the wiring and tubing between the indoor and outdoor units.
 
Great for Older Homes or Additions. Ductless air conditioning is a convenient option for retrofitting older homes that weren't built with air ducts or with enough space in the walls to add them in. Mini-splits are also great for room additions, garages, sheds, workshops, and other spaces where central air conditioning isn't feasible.
 
Energy Efficient. Due to the system's zoning capabilities (which allow for room-by-room temperature control) and lack of ductwork (which can be prone to air leaks), ductless air conditioners make it easy to save energy, which in turn saves you money on your energy bill!
 
Customized Heating and Cooling. As mentioned above, ductless mini-splits make it easy to heat and cool different rooms of your home on your schedule. For example, you can turn the system off in your bedrooms if you spend most of your day in the kitchen and living room, then switch at night when you're sleeping. You won't have to fight over the thermostat anymore—everyone can enjoy the temperature they prefer in their room!
 
Improves Air Quality. Since there is no ductwork, ductless air conditioning eliminates the need to keep your air ducts clean. Dirty air ducts are a huge contributor to poor indoor air quality, so not having them saves your family from a number of potential health issues. These systems also have the ability to dehumidify a room. As they pull the hot air into the system, the unit rids the room of moisture, which also improves the air quality within your home.
Einstein's Plumbing & Heating, Inc. can install your ductless air conditioning system in a jiffy, leaving you to enjoy your new cool and clean home in no time. Contact us at (718) 215-9664 to schedule an appointment for AC installation in Brooklyn!